SELL OR BUY YOUR NEW OR USED AGRICULTURAL EQUIPMENT AND ADVERTISE YOUR SERVICES FOR FARMERS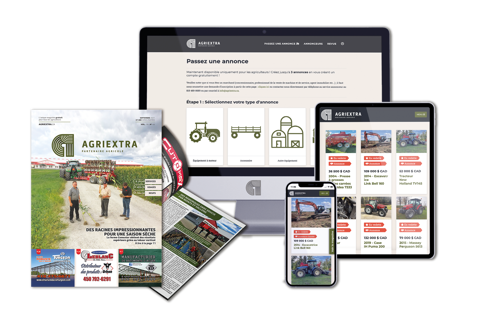 Agriextra magazine allows farmers to easily consult a large directory of new and used agricultural machinery and equipment and agricultural service providers, mainly located in Ontario, Quebec and the Atlantic provinces. Receive the magazine free of charge in your mailbox and discover offers from manufacturers, dealers and service providers!
Last publication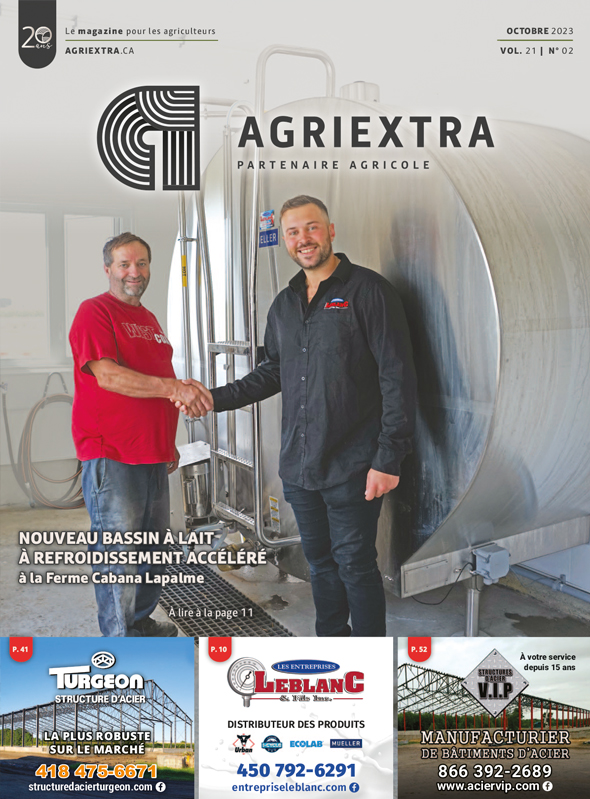 Vol. 21 - No 2 octobre 2023
NOUVEAU BASSIN À LAIT À REFROIDISSEMENT ACCÉLÉRÉ à la Ferme Cabana Lapalme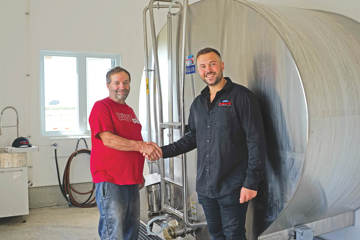 Previous publications
For more than 15 years, more than 35,500 readers have read the Agriextra magazine every month, as well as discovering new equipment and services, but above all new stories from Extra farmers! Rediscover all the editions here!
2023 Editions Calendar
| Edition | Deadline | Publication |
| --- | --- | --- |
| March 2023 | January 23 | February 13 |
| April 2023 | February 23 | March 13 |
| May 2023 | March 23 | April 11 |
| June 2023 | April 23 | May 8 |
| July 2023 | May 23 | June 12 |
| August 2023 | June 23 | July 10 |
| September 2023 | July 23 | August 21 |
| October 2023 | August 23 | September 18 |
| November 2023 | September 23 | October 16 |
| December 2023 | October 23 | November 13 |
| January 2024 | November 23 | December 11 |